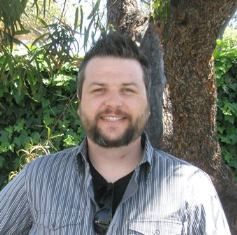 Date: January 15, 2015
To: Advent Stakeholders
From: Advent's Board of Directors
I'm pleased to announce the appointment of Daniel Mahan as Executive Director of Advent Group Ministries. His appointment concludes a thoughtful and extensive process that began more than a year ago.
While the initial thinking of the Board search team was to have another licensed therapist fill the role of Executive Director, over time we concluded that among the most important criteria were exceptional management skills, high energy level and sensitivity to maintaining the unique culture of Advent that has developed over the past 30 years, including providing the highest-quality care for all Advent clients and maintaining a true dedication to the entire Advent staff team. Daniel uniquely meets these criteria.
Mr. Mahan began his work at Advent in 2002 as Associate Director of Resource Development. Over the years, he has progressively served as Advent's Resource Development Director and for the last eight years as Chief Administrative Officer. As CAO he has been responsible for overseeing all Advent operations except for program design, delivery and assessment.
The Board asked Daniel to assume the position of Interim Executive Director in August 2014, shortly after the retirement of our founder and CEO Mark Miller. Over the next three months, Daniel and the Board assessed both his performance and interest under these unusually challenging circumstances—serving as both Chief Administrative Officer and Interim Executive Director. Daniel has handled these challenges superbly and at the most recent meeting of our Board of Directors, was unanimously endorsed as Executive Director.
As our new Executive Director, Daniel will work closely with the program directors and clinical specialists that provide operational leadership at Advent. With more than 100 combined years of clinical and programmatic experience, these people form a remarkable team of experts that will be a valuable and ready resource to Daniel.
It is important to us that you feel you have complete access to Daniel should any concerns or issues arise that require his attention. You can reach him by phone at 408-281-0708, Ext. 114 or by email at dmahan@adventgm.org.
We look forward to the Board, staff, donors and volunteers supporting Daniel in his new position as Executive Director as he leads us into an exciting future with new opportunities and challenges. Please join me in congratulating, welcoming and supporting Daniel in his new position.
On Behalf of Advent's Board of Directors,
Jeff Davis
Board Chair