New Executive Director Daniel Mahan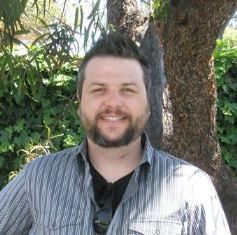 On December 16, 2014, Advent entered an exciting new phase of its service history, announcing that current Interim Executive Director Daniel Mahan has been hired to permanently fill that role.
Just weeks into Daniel's leadership, Advent has experienced great blessings, including a successful holiday campaign where a total of 28 teens and four families from The Refuge were sponsored to receive Christmas gifts.
Impressive results were also achieved with the December matching grant, including a surprise anonymous $50,000 donation, which helped Advent reach $141,277—a fantastic way to end the year!
"It's been a humbling experience," Daniel explained, when asked how he felt when offered the job recently vacated after 42 years by Mark Miller.
"For years I've served the agency behind the scenes and watched Mark lead an amazing team of staff," Daniel says. "I want to preserve the legacy he built and take the organization to the next level. The thought that I've been entrusted with this responsibility is something that I am not taking lightly. My goal is to ensure the agency's continued commitment to our mission by exploring new funding opportunities and expanding our reach to serve more people in different ways. "
Daniel began his work at Advent in 2002 as Associate Director of Resource Development while finishing his Bachelor's Degree in business administration at San Jose State University.
Over the years Daniel has served as Advent's Resource Development Director, and for the last eight years as Chief Administrative Officer, which included overseeing all Advent operations.
When asked what he wants to bring to his new role, Daniel laughed, "Energy!" He adds, "In reality, I just want to continue to serve our staff and clients the way others have."
He would like to see Advent become an even stronger organization—one committed to training and investing in our employees so they are well-equipped to provide quality services.
"It will be a pivotal year for growth and change because there are more people out there who need our help. And helping people is what has made Advent different and our agency's impact so remarkable. I am proud and fortunate to serve alongside great staff that are as committed to the mission as I am," he concludes.
Daniel has an open-door policy and wants supporters to know they are welcome to contact him should any concerns or issues arise that require his attention. He can be reached at 408-281-0708, Ext. 114, or at dmahan@adventgm.org.