Judy Alexander, Outpatient Addictions Counselor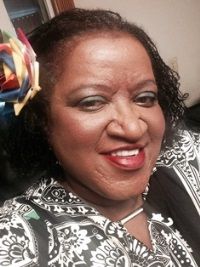 Advent: What prompted you to join Advent as an addictions counselor?
Judy: I attended church and volunteered at Abundant Life Christian Fellowship and BreakFree Ministries, where I was introduced to Advent Group Ministries. And though I had the desire to be an addictions counselor, I wasn't sure if I wanted to work with adolescents.
Advent: What events took place that brought you to this point in your life?
Judy: My mother was murdered shortly after my birth, and I went to live with my grandparents, where I became a victim of sexual abuse. That experience made me wonder what was wrong with me. Why did this happen to me? What did I do to make this happen? I was convinced that something was wrong with me.
Advent: What was your method of dealing with that dreadful experience?
Judy: For 15 years I tried to quiet that unsettling voice by masking my feelings with drugs, alcohol and men. Then my "significant other" figured out he had a problem with drugs and alcohol and went into a Project Ninety (substance abuse treatment services) for help. I felt really bad for him because he had a problem. But I was still swimming in that deep sea of denial, though I also had a huge problem with drugs and alcohol.
Advent: What turned your life around?
Judy: In 1988 I started attending Alcoholics Anonymous (AA) and Narcotics Anonymous (NA). I learned that I did not have to live the way I was living. I found out for the first time that there were other people who had lived through what I had experienced and they came out on the other side, understanding how to live in the solution. I have been sober since November 27, 1988.
Advent: What did you do before coming to Advent?
Judy: I worked in the corporate world in relationship-building type positions that were very stressful and challenging. However, they were not at all what I knew was my God-given talent and calling. During this time I also volunteered in the field of recovery for 23 years at Abundant Life, BreakFree Ministries, AA, NA, and Catholic Charities.
Advent: Where did you go from there?
Judy: I made the decision to change my career path and return to school to become an addictions counselor, which is my passion and what I believe God has called me to do.
Advent: What are your duties at Advent as outpatient addictions counselor?
Judy: I work with youths to help them understand how to weigh their situations and make better decisions. Additionally, I do screening, assessments and intakes. I work with clients on their treatment plans and goals. On a daily basis I do groups and individual sessions with these teens. When needed, I provide crisis intervention and act as an advocate and a case manager for my clients and families. Also, I reach out to parents and help them work toward building relationships with their teens.
Advent: What is your goal for these youngsters?
Judy: The youths we work with have generally experienced a great deal of trauma and have been told in many instances they are nothing … and they are never going to be anything! In most cases they have internalized that belief themselves, and in some cases they have given up. It is my ministry to introduce them to the possibility of having dreams, aspirations and being successful. I also try to help them understand that whatever their mind can conceive they can achieve, if they believe it. And with God and the Spirit of the Lord in the driver's seat I see miracles—some are big and some are small. But they are always there if you look for them. My primary goal is to help these hurting adolescents understand that recovery is possible. I would now have to say that this is the most fulfilling job I have ever had.
Director Karen Shomura adds, "Judy has experience and is knowledgeable in this field, as well as being a team player who is generous and caring. She is well loved by the staff and clients and is an asset to Step Up! and Advent.