Taking the "High" out of High School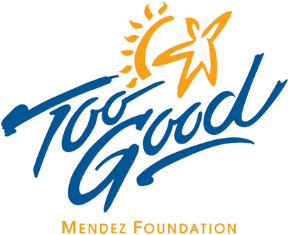 Did you know that . . .
• more than 60% of teens report that their high schools are drug infected?
• 90% say classmates are drugging, drinking and smoking during the school day?
• 44% know of a student who sells drugs at their school?
• nearly all (91%) know someone at school who sells marijuana?
"These are profoundly disturbing statistics," reports Jennifer Morrow, Advent's director of resource development. "For parents trying to raise drug-free kids, high school is a dangerous place. There is a critical need for prevention programs in our area, and I'm pleased that Advent has the opportunity to help fill that gap with the Too Good For Drugs (TGFD) program."
This month Advent, in collaboration with Discovery Counseling Center in Morgan Hill and the Santa Clara County Department of Alcohol and Drug Services, will begin offering the TGFD prevention curriculum in eight different school districts in Santa Clara County.
"TGFD, an innovative, grade-appropriate program for middle and high school students, advocates the benefits of a drug-free lifestyle, but it doesn't stop there," says David Lockwood, prevention specialist at Advent.
"The program equips students to make rock-solid decisions about their own futures and empowers them to fight peer pressure even when that pressure is great. Students will walk away from the TGFD programs armed with the skills and support they need to make it through this very vulnerable life stage," he adds.
David, along with fellow prevention specialist Tiffany Irving, will teach the 10-week course at 18 different Bay Area schools. The classes will be held once or twice a week depending on the school site. Some of the classes will have 10 at-risk students, while others will have all students in a certain grade level divided into classes of 30 kids.
Karen Shomura, clinical director, states "Advent will also offer this program in other community sites, churches and schools. We are pleased to offer this opportunity to the community and hope they will take advantage of these free services."
David concludes, "I'm really excited that Advent is taking these huge steps forward in the area of prevention. When we can change the attitude of young people about drugs, we can cut off the demand for them and make our schools a safer place for kids."