Sewing Machines Needed!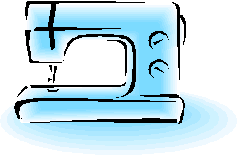 The girl's residential program is starting a sewing project and needs your help. Our goal is to provide them with sewing machines that have the following features:
• mechanical, not computerized
• stitch length and width selection
• buttonhole capability
A simple machine like this costs about $125 to $200 and is easily repairable. This type of machine enables the seamstress to focus on sewing, including eye, hand, and foot coordination.
If you or anyone you know can help provide sewing machines for this worthy cause, please contact Stephanie Simunic at 408-281-0708, ext. 101 or email her.
Thank you!