Jacqueline Ruth Parraz, July 8, 1967 - December 29, 2013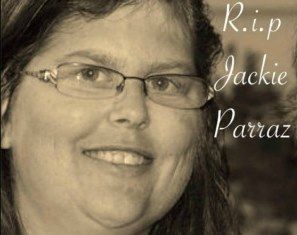 Jackie was born in San Jose, California, and grew up locally. In August 2011, she was hired as bookkeeper at Advent, where she faithfully served until her home-going.
She was the daughter of Margaret and Charles Bullard, and had a younger brother, Boyd.
Ernie and Jackie met in Morgan Hill and were married on August 22, 1992. They had three children: Tara (20), Ernie, Jr. (14) and Jackson (10).
"She was my best friend, and we did just about everything together," Ernie laments. "She was the kind of woman who didn't think of herself, but was always looking out for others."
Jackie attended the University of Santa Cruz for about two years and then began her bookkeeping career working for her dad in the tax business.
Subsequently, from 2004 to 2008, she was employed at Morgan Hill Bible Church, where the family attended.
Kathleen Blake, Advent receptionist, recalls, "Jackie had a great sense of humor and was a wizard with QuickBooks, as well as a devoted mother, wife and loyal employee. She wanted to do her best for the Lord wherever He placed her."
"Jackie was a pleasure to work with," says Daniel Mahan, chief administrative officer. "She always came in with a smile and brightened everyone's day with her laugh and her hugs. And she was an incredibly talented bookkeeper who helped get Advent through some very difficult financial times. I really appreciated the fact that I could leave something in her hands and know it would be dealt with promptly and thoroughly."
Tara remembers, "My mom had never been happier at a job than when she was at Advent. She loved it there."
Ernie concludes, "Things happen. Hearts break. But Jackie was the kind of person who could always find a bright side to life. We all need to do that."
Jackie will be sorely missed!