Prevention Specialist Joins Advent Program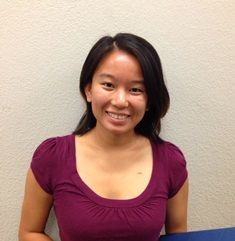 Ashleigh Lee has come to Advent in the role of prevention specialist and will be working with junior high kids in the Too Good For Drugs (TGFD) substance abuse program that was launched in November 2013.
She says, "I heard about Advent through a friend who told me the ministry had some job openings. I had recently quit my job as a marketing communications professional and decided to change careers."
She graduated from Cal Poly and is currently taking classes in preparation for grad school, where she will be majoring in mental health. She has also been serving as a group leader for middle school girls at South Bay Church.
Ashleigh shares, "I have a heart to equip the next generation to grow into healthy young adults and make a difference in their sphere of influence. I love seeing kids build healthy friendships and grow in self-confidence as they embark on their journey in life."
As a prevention specialist, Ashleigh will be connecting with middle school students and teaching them important life skills through the 10-week TGFD curriculum. They will learn how making decisions directly impacts their paths to reaching goals, as well as how to identify their emotions, communicate clearly, and build healthy friendships with their peers.
The program will also include discussing the media's portrayal of alcohol and drugs and the major influence that has on our teens.
"My goal is to help these kids learn how to refuse peer pressure and be equipped to make good decisions," Ashleigh affirms.
Daren Casagrande, Associate Director of Outpatient Services, says, "As Ashleigh's supervisor I oversee her work and assist in resolving problematic situations with school districts and administrators. She primarily operates independently and consults with me or alerts me to issues as they come up.
"Ashleigh is passionate for junior high students and volunteers with the junior group at her church. She frequently tells me about funny things the kids say in her TGFD classes, and she obviously takes delight in serving that age group because of their curiosity, their entry level ability to understand social cues, and their energy," Daren adds.
For fun, Ashleigh plays volleyball on a league team and hopes to take up archery when volleyball season is over.