Delivering Prevention and Hope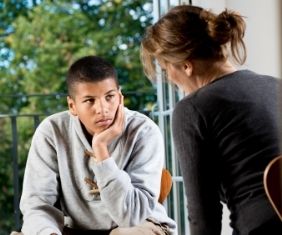 The optimum ideal would be to prevent teens from ever getting involved with drugs and alcohol. And though that goal may be somewhat unrealistic, that is exactly what Advent's current challenge is as a new program gets underway.
Karen Shomura, Director of Clinical and Outpatient Recovery Services, reports, "It all began when we applied for a grant with the Department of Drug and Alcohol Prevention services to provide prevention curriculum to students in 11 schools, comprising sixth, seventh and eighth graders, as well as high school students. We were subsequently given a grant to take the program to 18 schools in nine districts."
The course will be administered by Advent's Step Up! program; Karen Shomura; Daren Casagrande, Associate Director of Outpatient Recovery Services; one Advent staff; and one part-time staff from the Discovery Counseling Center in Morgan Hill, also included in the grant.
The primary target for this program is at-risk students and seventh and eighth graders, with all 10 sessions taking place in the school setting.
The goal is to promote positive, pro-social attitudes and behavior, while fostering healthy relationships, resistance to substance abuse and conflict, and resistance to negative peer pressure and influence. This will be accomplished through fun and interactive lessons carried out in the classrooms.
Additionally, the high school students will explore topics such as understanding dating and relationships, violence and conflict, underage drinking, substance abuse, and healthy friendships.
Karen adds, "The Too Good for Drugs and Too Good for Violence lessons, developed by the Mendez Foundation, are evidence-based, skill-building programs designed to mitigate risk factors and build the basis for a safe, supportive, respectful learning environment."
Parents will also be involved in this course, including home work for the students and parents to complete together. And, if necessary, pre- and post-test assessments allow for referrals to counseling.