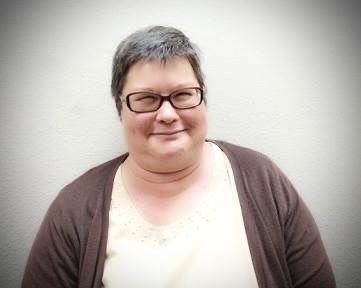 It is with heavy hearts that we acknowledge the passing of a beautiful person and one of our Advent family – Terri Goehner
Terri joined AGM to lead the charge of encouraging those in the community to partner with and support the Advent Group Ministries programs.
As the Resource Development Director, Terri's heart was to see all of Advent's clients get the quality care they deserved, and that the staff who serve these clients could do so without the encumbrance of uncertainty as to how we could accomplish those things.
She worked hard to help the programs receive the support, funds, donations and grants to help our clients feel valued, cared for and able to work toward reclaiming their lives.
Our prayers are with the Goehner family.
Terri, we are sad that you are gone, but know that you are whole in God's presence having "Peter Pan" days whenever you want!
AGM Years of Service: 4/4/2016 – 12/31/2019