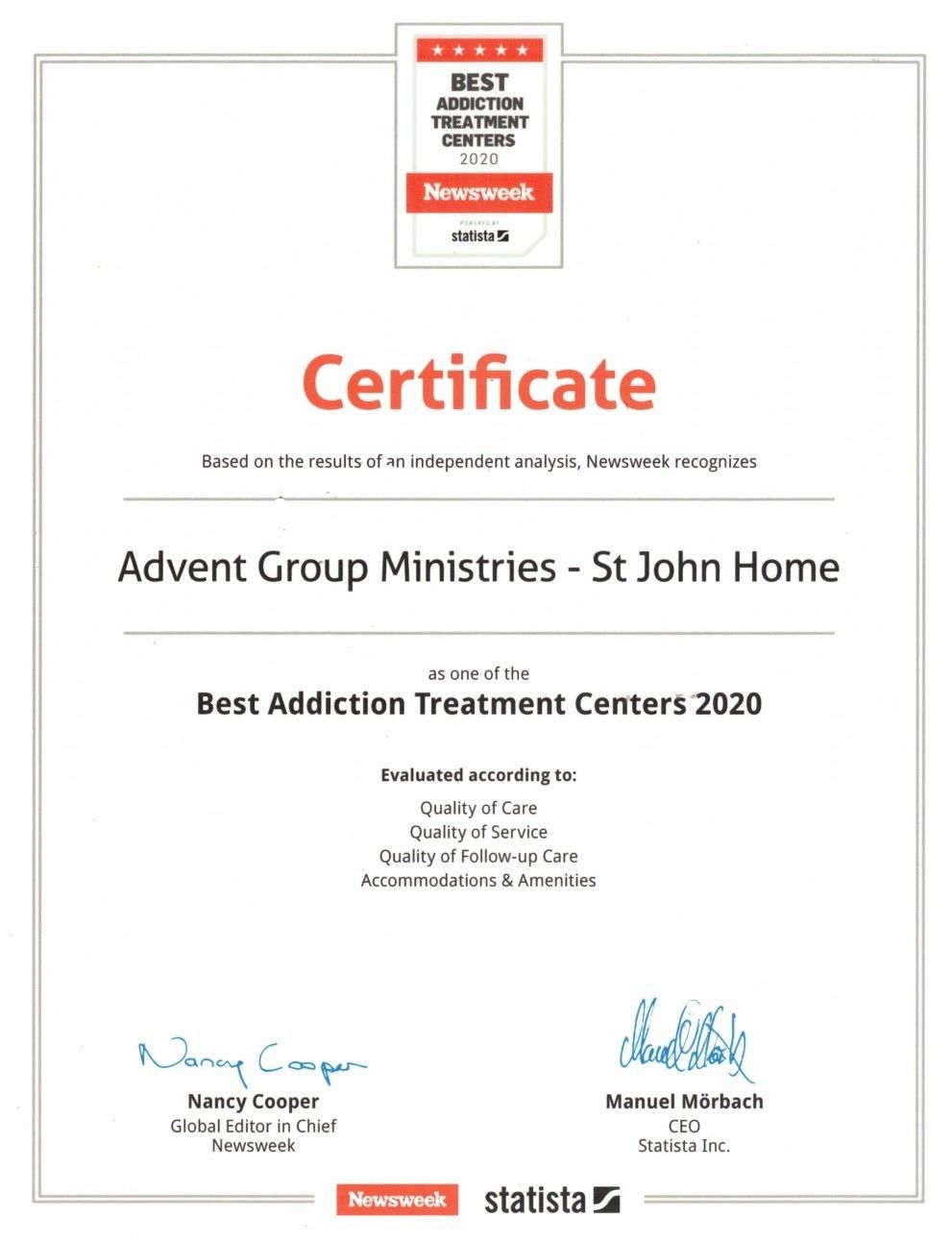 "In the midst of this unprecedented public health crisis, Advent continues to bring hope, healing and Christ's love to kids whose lives have been ravaged by drug addiction, trauma and mental health disorders.
Recently, Advent was listed in Newsweek Magazine as one of the best treatment programs in California based on quality of care, quality of service and client accommodations; one of only a handful of programs represented that works specifically with teens!
In addition, we have had the opportunity to bring our high quality services to an even larger group of kids throughout the Bay Area having been approached by San Mateo, Alameda, and Marin Counties to work exclusively with their youth needing drug and alcohol treatment!
All of this, through God's Will, has resulted in both our girls' and boys' homes recently reaching full capacity, allowing Advent to maximize the positive impact we have on kids suffering in and around our communities."
Sincerely,
Daniel Mahan
Executive Director
Advent Group Ministries