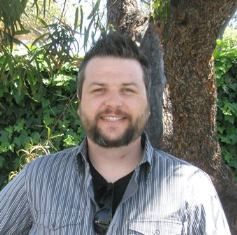 March 18, 2020
Dear Friends,
I hope this message finds you and your loved ones healthy and safe!
As the COVID-19 disease continues to disrupt life as we know it, it has become abundantly clear that society will in many ways be forever changed on the other side of this crisis.
Unfortunately, one thing that has not and will not change is the large numbers of people suffering with mental health disorders, drug and alcohol addiction, abuse and neglect. In truth, individuals suffering with these conditions also find themselves at increased risk of being infected with the novel coronavirus.
With this in mind, it is important now more than ever to continue to fulfill our mission of providing "hope, healing and love" to our kids and families!
As a valued supporter, we want to briefly update you on how we are adapting our services to continue offering them to those in need, while also helping keep our kids, families and communities safe by decreasing the spread of COVID-19.
While some agencies have suspended services, Advent continues to provide homes, outpatient treatment and counseling services to teens and families in desperate need of stability, sobriety and love.
We have implemented additional deep cleaning and health screening protocols throughout our agency, including screening our kids daily for any signs of illness.
We have expanded tele-health counseling services in our Residential, Outpatient and Counseling Center departments to continue providing essential community services while also practicing responsible social distancing.
We have begun home-schooling clients so that they do not fall behind amidst the current school closures.
We are participating in safety net workgroups at various levels of state and local government to help craft and implement new best practices and protocols to keep our communities safe and insure our healthcare systems are not overwhelmed.
While our primary concern is the health and well-being of our clients and staff, Advent has been called to remain on the front lines of this crisis. It is our choice to answer that calling and do everything we can to help people through the difficult times ahead.
For many of our staff members, this includes coming to work knowing that they are at increased risk of being exposed to the novel coronavirus, but nevertheless are dedicated to serving those in need of our transformational services.
In partnership with them, it is our responsibility as an agency and employer to support their willingness to sacrifice and serve. As such we have implemented flexible paid leave policies to ensure all Advent staff remain healthy, do not expose others and can rest assured their job is safe regardless of their health status.
It is with your support that we can successfully navigate the coming the months and continue providing vital services to the most vulnerable in our communities, as well as support our invaluable employees on the frontlines.
At this time, we ask that you pray for our agency, clients and staff and, if you are able, consider making a financial contribution to our programs us during this critical juncture.
Thank you for your friendship and support during this very difficult time. We pray for and cherish you all!
With Immense Gratitude,
Daniel Mahan
Executive Director
Advent Group Ministries