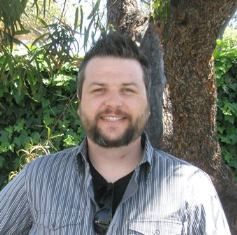 Dear Friends,
This isn't the first letter I've written to you in my 12 years at Advent, but it is the first as Advent's Interim Executive Director. If that sounds eerily familiar, it's probably because only last month we wrote introducing you to Advent's new Executive Director. Despite best intentions and thorough planning, some things just don't end up the way we envision when we set out, and Advent's recent leadership transition turned out to be one of them. An incredible thing has happened, however, in the wake of this change: Advent remains.
We remain committed to the kids and families who look to Advent for hope and healing. We remain invested in our programs and maximizing the impact they have in our communities. And we remain focused on the future—one where Advent brings an even greater number of people together to help achieve our mission and more completely address the needs of those suffering from addiction, abuse, neglect and exploitation.
This is truly an incredible thing…but it's not a surprising one. The recent leadership changes have highlighted a number of truths about what Advent really is, why this agency matters, and what makes it unique.
Not the least of these truths is the knowledge that it is our Lord who is in control of this ministry and that he is faithful and just and promises to sustain us. This fact breathes life into all other characteristics that make Advent what it is.
Much of Advent's strength lies in an incredible staff team, many of whom have uprooted themselves from everything they know half a country away with the sole intent of coming to Advent to transform lives. That kind of dedication and love isn't easily eroded and keeps our agency focused on the changes that really matter: those happening in the hearts and minds of our clients.
Not to be overlooked are the decades of leadership and experience from Advent's Board and Program Directors that form the foundation of the agency. In many cases, they have individually dedicated 20, 30 or sometimes 40 years to helping our clients, developing our services, supporting our staff and maintaining Advent's culture of quality, love, selflessness and servanthood.
And then there's you. As dedicated as our staff and as faithful as our leadership team, our community of supporters has been at the heart of it all. Your fingerprints are all over our residential homes. They are on our vans, our computers, our offices, and in many cases the very positions we hold at Advent. You aren't in the picture of our staff and kids at Disneyland, but it happened because of you. You didn't attend our girls' "Prom Night," but you bought each of them their very first dress and pair of heels.
As much as anything, your financial support, hours volunteering, and prayers have impacted lives at Advent. Your commitment to our kids, families, staff and mission are one of the major reasons that we remain, and it is our sincere hope that we can continue to count on you as partners in this work as we move into the next chapter of Advent's history.
Thank you for your love, support and prayers.
Sincerely,
Daniel Mahan
Interim Executive Director