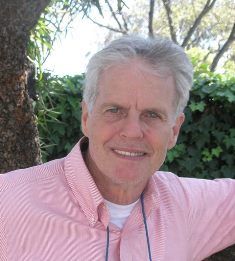 Dear Friends,
As many of you know, this ministry has been my life's focus for over 40 years. From my first job working as a group home child care worker in 1972, to my professional development as a licensed Marriage and Family Counselor, and continuing along my journey through eight other job levels, this ministry, with its focus on serving the most hurting youth and families in our community, has been my life.
Our ministry is truly amazing; a tangible miracle to so many in desperate need of help. It is equally true, however, that the Advent experience has also been amazing to me personally.
Watching God work, experiencing his presence in this ministry, has been my greatest blessing. Playing a role in the life-saving work benefiting thousands of kids throughout the years has been my greatest privilege. And being supported by amazing staff and a phenomenal community of supporters has been my greatest encouragement.
Now, I find that it's time to plan my departure as the Executive Director. I am convinced that this is God's timing and that my departure will provide a world of opportunities for Advent. I am confident that my leaving will open the door for new leadership which can take this ministry to new levels.
This process actually began over 6 months ago when I let our Board know that I would be leaving in the summer of 2014. Since then, Advent's Board of Directors has formed a search committee and, together, we have designed a process by which my departure will have the greatest positive impact on the ministry. After months of refining our search criteria, this committee is now ready to start the actual recruitment process.
It is important for you to know that my departure will not leave the ministry bereft of leadership or experience. When I go, I will be leaving behind eight talented, committed, and experienced members of our staff leadership team. These wonderful people, taken as a whole, represent over 180 years of experience AT ADVENT ALONE!
This project does, however, need your help. Frankly, leadership transition is tricky business and is fraught with potential problems. It is also uncharted waters for Advent. We will need the entire Advent community, including our many supporters, to stand together, praying that God will bless our work during this difficult time. Please pray for wisdom for the Board and for God to call our new Executive Director.
None of this is easy, but what a great place for this agency to be in-a fantastic staff, ownership of many of our facilities, and hundreds of volunteers, supporters, and prayerful friends who care passionately for our ministry and our clients.
And, now, I find myself excited by the new opportunity the agency has to plan for our future and strengthen the gains Advent has experienced over the last 40 years.
This is not my good-bye letter. You will hear from me frequently as we update you on our progress in finding our next leader. But for now, please be praying for us and, if possible, continue to play a part in strengthening the ministry over the coming months with your time and resources.
Thank you again for all that you mean to me and, most importantly, to our work here at Advent.
Your Friend and Servant,
Mark Miller
(Still) Chief Executive Officer